Welcome to Remote Stories! This is a show about real people working remotely all over the world. We are excited to share their stories with you as we talk to people in different countries on what it's like to live and work in their communities.
In the first episode, we welcome Maggie Ahearne, a senior product manager from Kilkenny, Ireland.
You've been working remotely for about five years now. How has this last year been different for you?
Maggie: Oh, this last year has definitely been different. It's gone from having a really lovely work-life balance to sort of crisis mode. Anyone who has found this last year challenging, it's been challenging for everybody, including the people who have been working remotely for a long time. Stick with it, and the areas that you find have been really positive for you, those will just get better.
Read more: Mastering work-life balance when you work from home
What would you anticipate changing, now that the whole world has gotten a taste of remote work life?
Maggie: I think a lot of organizations, they'll just be a bit more inclusive. They'll be more inclusive of people who are working remotely or working flexibly. I think we'll see a shift from the organizations who would have traditionally been remote that will expand into all different industries.
What unique life experiences have you been able to enjoy because you've been working remotely for the last few years?
Maggie: I've always been like a huge advocate of women in tech, and I've been involved in a lot of different mentorship programs that are leadership programs in that space. And a lot of women have had to put their careers on hold because when they've had children, or they've actually made that choice because they felt that they can't have both. They just have felt that it's not been a realistic option.
What's interesting about flexible working is that it gives women and men a new option. I feel that the unique experience for me is that I've been able to help other people. I've been trying to use my voice for the last few years to help people who are in a similar situation to myself and provide that information to them about how they can have remote working and also have a family.
Why should other people want to live and work remotely in Kilkenny?
Maggie: Kilkenny is so beautiful. It's an old medieval city. There's a huge medieval castle in the center of Kilkenny. Historically, Kilkenny has actually been really known for its creativity and creative people. So what I love is that you can see that Kilkenny has evolved in all aspects of creativity.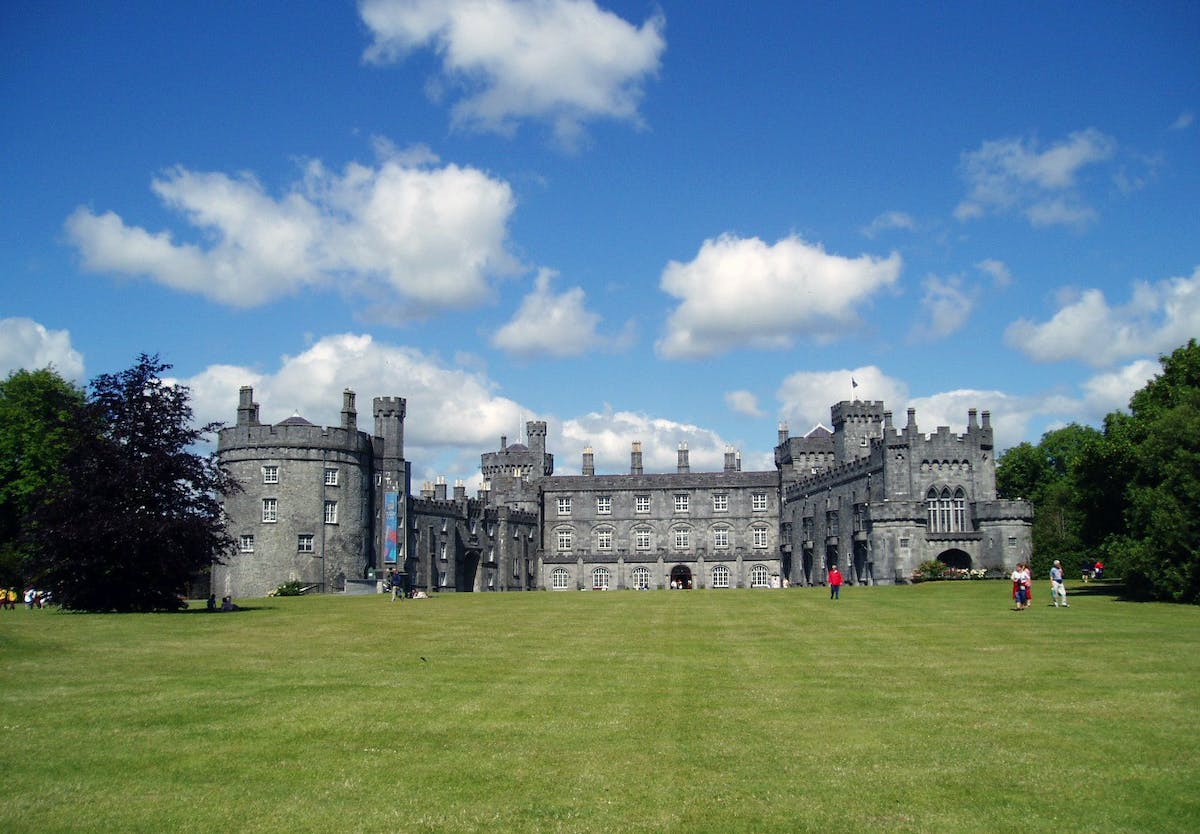 There is the multiple Oscar-nominated company, Cartoon Saloon, who are creating animated movies. There's also a huge amount of web design...companies doing video production. But there's also all of the traditional art forms as well, like pottery and other forms of more traditional art forms. There's so many people in Kilkenny who are either freelancing or they're working remotely, or there's people who are commuting to Dublin a couple of days a week because Dublin is not that far from Kilkenny.
There's a few different virtual office spaces here. So it's absolutely perfect. It also has really, really lovely bars and restaurants, because it's traditionally very much a tourist city. It's really, really great.
Have you seen remote work creating changes in Kilkenny? Has it had an impact on the community for others
Maggie: I've seen a lot of friends are people that I know in Kilkenny who are starting to move back to Kilkenny or other times close to Kilkenny because they can work remotely. There are trains that go up to Dublin. So people have that sort of flexibility that they can go to the office even once a week or a couple of times a month if they want. So, it's great. 
You've seen things like Bank of Ireland, they have invested in creating hubs that anyone can use to work remotely. It's really good. Seeing that age demographic returning to Kilkenny, it's just a really wonderful thing.
What were the biggest challenges for you personally as you tried to make your remote work life what you wanted it to be?
Maggie: Probably the biggest thing is forcing those deep connections in your workplace. It can definitely be more difficult to do. I actually moved from a company where I was working fully remote to a company where I was trying to get to the office at least one day a week, so I could meet with my colleagues.
Read more: Easy communications guidelines for remote teams
Also, it can be a little bit foggier to really see a career path when you're working remotely. So I think that you just really have to invest a little bit more in building those relationships and in taking the first step and really setting yourself some goals and putting together a career path for yourself. You just have to be a little bit more proactive about that.
If you could give one piece of advice to companies with remote workers, what would you tell them?
Maggie: Build processes around career development that work for remote workers. Just to build processes that are inclusive and listen to feedback from the employees, both the office-based and the remote employees.
Read more: A brief introduction to remote work for transitioning businesses
There's probably a bit of a tendency for companies to, when they think about remote working, they're very focused on those remote workers, but they have to think about how that impacts everybody within the organization. So not to assume that it's going to work, it has to be planned carefully. It has to be treated like any other change management project, and really not to just throw technology at the problem. Because the technology should be there to support your processes and how your organization supports the flexible workers, and not the other way around.
Do you know someone who has a great story to tell about working remotely? Send us a tip at [email protected].