Owned-entity vs. partner-dependent global employment: What companies should know
by Preston on 2021-02-05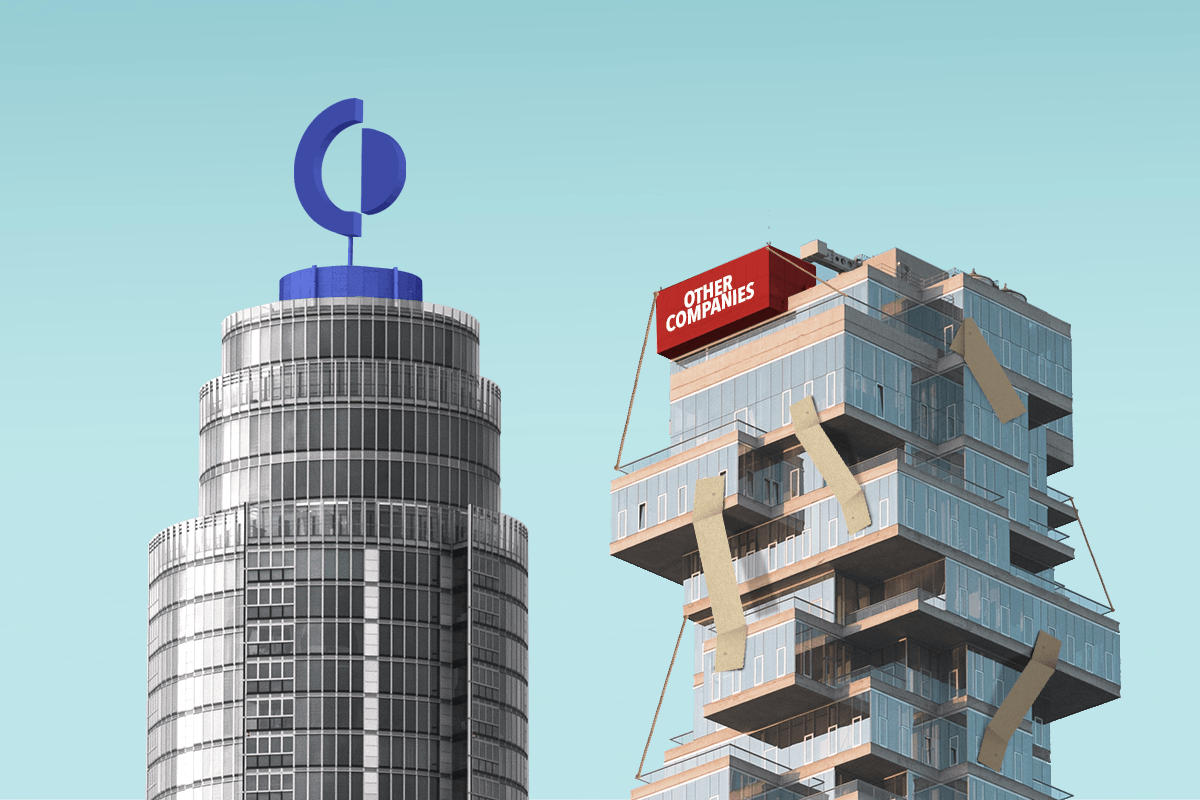 Entering into a relationship with a global employment solutions provider is a big decision. Choose the wrong one, and you could lose money, harm the trust of your employees, and expose your business to legal troubles. Choose the right one, though, and you can grow your global team with confidence.
Not all global employment solutions providers are created equal. Some own legal entities in the countries where they operate, while others rely on partner networks to do the heavy lifting. To help illustrate which model is better for your business, we have put together this helpful guide.
What is the difference between owned-entity and partner-dependent?
Imagine you need to withdraw money from the bank.
You walk in, present your identification, and make your request. The person behind the counter says they can't help you, because your money is actually being held by a third party. You will have to wait a few days. Also, you owe them a money-withdrawing fee for the trouble.
Wait, what?
This is what it's like to work with a partner-dependent global employment solution. In the partner-dependent model, your provider does not serve you directly. Instead, they rely on a network of third-party partners. Partner-dependent global employment solutions providers relay your requests to their vendors, who often have vendors of their own, passing your needs down the chain while you and your employees wait for service.
Now, imagine going to another bank. At this bank, not only can you get a withdrawal, but you can also open new accounts for your business, adjust your investments, change your currency, and anything else you need, all without paying extra fees.
That's the beauty of the owned-entity global employment model. When you work with a company that has its own in-country entities, you don't have to worry about third parties behind the scenes or hidden fees being passed on to you. You work directly with your global employment solutions provider, and they take care of everything directly.
Why would a company choose to be dependent on partners?
In short: because it's cheaper for them and more expensive for you.
Opening a legal entity in a new country takes a long time and can cost tens of thousands of dollars. Few global employment solutions providers are willing to wait that long or pay that much, even if doing so would lead to substantial increases in quality of service and savings for customers.
The most common reason companies choose to rely on partners is to provide services in more countries more quickly. If you see a global employment solutions provider claiming to offer full employment services in more than 100 countries, you can bet that provider does not provide those services directly. The company claiming to be the provider is actually an intermediary, outsourcing the employment to other companies in the countries, passing on their fees, and pocketing the difference.
In every situation, this leads to higher prices and unpredictable fees for customers (and, occasionally, for the employees themselves). Partner-dependent providers cannot guarantee their partners will not charge extra fees or change their pricing. So, while depending on partners allows some global employment solutions providers to offer service in more countries, they don't actually offer those services themselves. As a result, the quality (and cost) of these services leaves much to be desired.
Understanding the advantages of owned-entity global employment
Providers who cut corners by outsourcing their global employment services fall short in several areas. But what are the advantages of working with global payroll providers and global employment solutions providers with their own in-country entities?

Owned-entity global employment delivers superior service.
Partner-dependent global employment providers cannot guarantee the vendors they use will not change their prices, alter their service agreements, or outsource their work to additional third-party vendors. Less control over the service leads to an unreliable experience for businesses and their employees. In many situations, employees who deal with partner-dependent providers feel like second-class citizens compared to their colleagues who are employed directly by the original company.
Owned-entity providers are significantly less expensive.
More third parties means more intermediaries looking for profit at your expense. With an owned-entity provider, the company pays one fee to one provider, and that provider controls the amount the services cost. Partner-dependent providers cannot offer that same level of control, which means they pass on extra fees to their customers to protect their bottom lines. With so little control over the process, partner-dependent providers often charge processing fees, onboarding fees, and other additional costs to avoid losing money in their position as intermediaries.
Owned-entity providers guarantee better protection for intellectual property.
Companies with remote workers must protect their intellectual property across international borders. Fail to do so, and a disgruntled employee or contractor relationship turned sour could become incredibly costly. Partner-dependent global employment solutions providers pass IP from one entity to another, exposing their customer companies to multiple points of risk. Owned-entity providers guarantee much stronger protections by keeping IP in house.
Owned-entity providers take better care of employees.
Employees want to be paid on time, in the right amount, and in the right currencies. They also want to receive competitive benefits packages and not worry about mistakes in their taxes. Further, employees never want to have their employment contracts nullified because of regulatory problems. Where partner-dependent providers cannot guarantee any of these things, because they do not have that level of control, owned-entity providers can.
Owned-entity providers safeguard your sensitive data.
Like intellectual property, sensitive data about your employees and your business deserves the strongest protections. Not only are businesses beholden to evolving data protection laws, such as GDPR, but companies owe it to their employees, customers, and partners to keep data safe. Passing data around among third parties is a recipe for disaster, but by working with an owned-entity provider, businesses can limit their exposure to risk and maximize the security of their sensitive data.
Owned-entity providers create a single point of contact for all your needs.
When one company handles all your global employment needs, you only need to contact one company to resolve issues or get answers to your questions. If your global employment solutions provider does not own its entities, you cannot get the answers to most of your questions immediately. Instead, partner-dependent providers must ask their partners for answers, which could take days depending on the priorities and workload of the partners.
Owned-entity providers maintain consistent billing.
A company with full billing control can ensure your bill remains the same price, every month, without unexpected fees. Companies that do not control every part of the process are at the mercy of their vendors. Owned-entity global employment solutions providers can keep their pricing consistent, while partner-dependent providers must regularly reset their prices based on the whims of vendors they cannot control.
Owned-entity providers understand local laws better.
Who understands the laws of a country better: a company that has an established legal presence in the country, or a company that does not? Providers without their own entities can only make educated guesses about local laws and pass off questions to their partners. On the other hand, providers with established legal entities have the experience and presence necessary to provide accurate, updated information about local employment laws.
Owned-entity providers deliver better benefits for your team.
Where partner-dependent providers cannot customize benefits packages beyond what their own providers can change, owned-entity providers have full control over their offerings. For example, companies looking to offer complex benefits such as stock options to their international employees should always work with owned-entity providers. From healthcare to retirement savings, owned-entity providers offer greater control and flexibility than partner-dependent providers.
Owned entity providers remain compliant when local laws change.
Different countries have different laws about how global employment solutions providers can operate within their borders. When those laws change, providers with in-country entities can adapt far more easily than providers who rely on third parties. If your company uses a partner-dependent provider, a single regulatory change could force you to find a new provider to continue employing your team members in that country.
Choose the best global employment solutions provider for your business
If you enjoy spending more money for services that are less reliable, less comprehensive, and more aggravating for your employees, partner-dependent global employment solutions providers meet the criteria. However, if you want to spend less money and receive superior service, stronger protections, and a first-class experience for your team, choose an owned-entity global employment solution.
The differences don't stop there, though. Even among the small number of owned-entity providers in the market, differences can be significant. As the premier owned-entity global employment solutions provider, Remote offers the strongest protections for your intellectual property and data, the best employee experience, and the most comprehensive employment solutions for your international team — all for one low flat price. No hidden fees, no payroll percentages, and no surprises.
Don't spend more money for a bad experience. Contact Remote today to learn more about our complete suite of global employment solutions.
Build your team,
anywhere in the world.