What is a professional employer organization, or PEO?
by Preston on 2020-08-05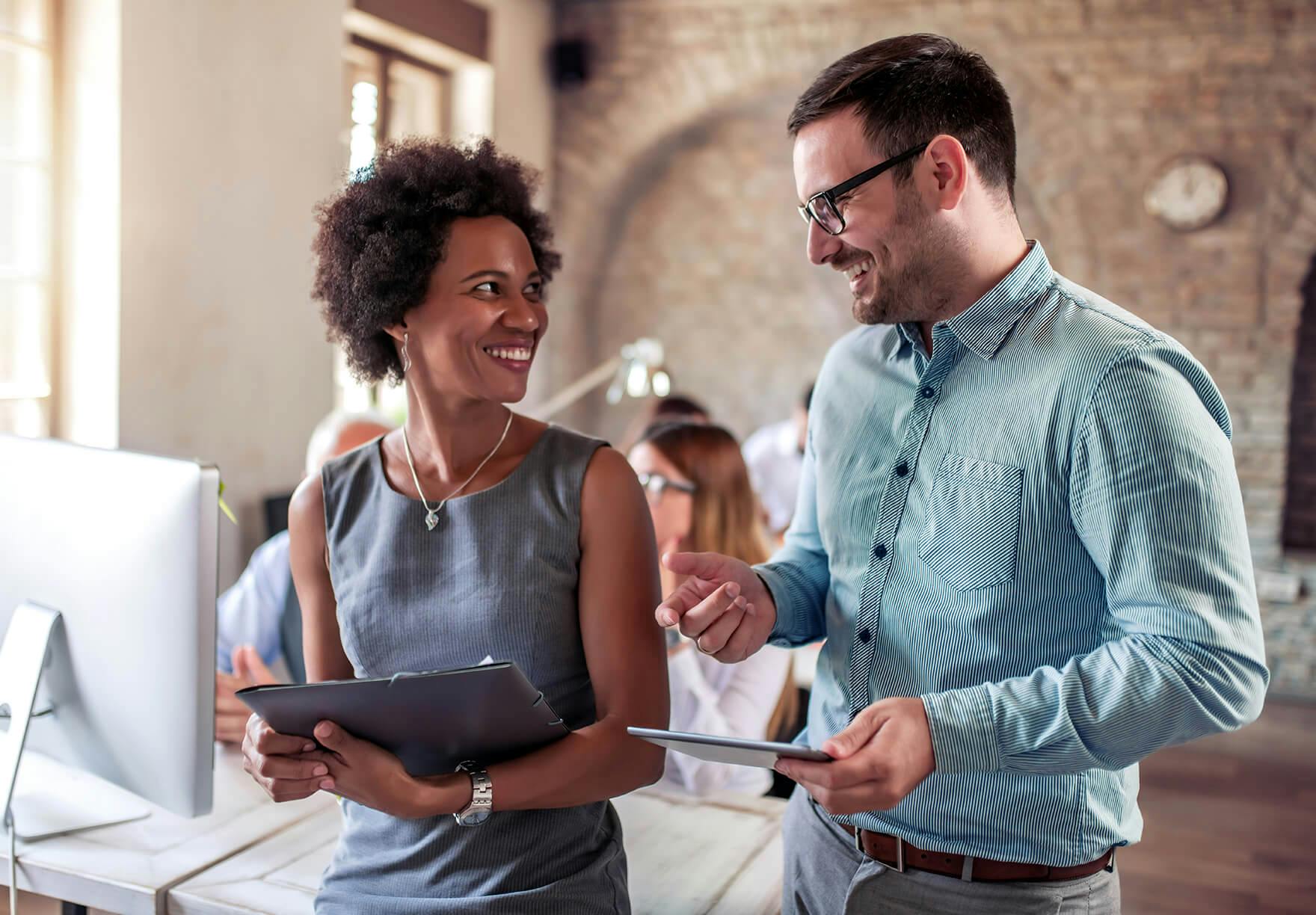 Ever wanted to outsource the hard parts of human resources? A professional employer organization (PEO) may be the answer. Before you go looking for help, though, take some time to learn more about what services a PEO does (and does not) provide.
What is a PEO?
PEOs handle things like outsourced payroll, benefits, taxes, and certain types of compliance documentation for businesses. Think of a PEO like an outsourced HR department that helps your employees get paid, request time off, and manage tax forms, among other things.
For small- and medium-sized businesses, complex tasks such as payroll, benefits management, and taxes can take up a ton of time. As teams expand, leadership teams don't have time to keep up with the work themselves. To remedy that, they either bring in an in-house employee with the necessary expertise or outsource to a PEO.
Some PEOs are also employers of record, or EORs, but not all of them. When you work with a PEO to handle payroll and benefits, your employees still work for you on paper. With an EOR, your employees technically work for the EOR for reasons of legal compliance, although they work for you in practice, the same as any of your other employees. Learn more about the difference between a PEO and an EOR in our post on the subject. 
What do PEOs do for businesses?
Larger organizations may have the financial resources to manage the difficult details of HR on their own, but smaller businesses do not have the same luxury. By outsourcing to a PEO, companies that struggle with the day-to-day work of employee administration can provide a better experience for their teams in a variety of ways.
Payroll
Nothing can doom a promising company like unhappy employees who don't get paid on time. PEOs provide reliable payroll services so company leaders don't have to stress about the details of deposits, bank accounts, and paperwork. Most PEOs provide self-service options to employees, so workers can update their information and change their preferences on their own, greatly reducing friction and exposure to risk for the business.
Benefits
Different companies offer different benefits, but most benefits fall into the same basic categories of insurance, time off, reimbursements, etc. PEOs can handle even the most unusual benefits, so don't be afraid to reach out if you aren't sure whether your PEO can help.
In addition, PEOs usually have access to broader benefits networks than employers can find on their own. This can help companies access health insurance with more coverage and better rates, plus 401(k) and other retirement plans with lower fees and more investment options for employees.
Taxes
With remote work becoming more common, more companies now have employees in multiple parts of the world. You need a full EOR to hire international workers, but if you have employees within the U.S. who live in different states, a PEO can ensure you don't run into tax troubles. By outsourcing, you no longer need to worry about proper withholding rates for federal and state taxes, nor do you need to worry about making your payroll tax payments on time: Your PEO handles all that on your behalf.
Compliance
Tax compliance makes up a large part of a PEO's responsibility, but taxes are not the only form of compliance small businesses must follow. Not only do you have to file the proper documentation to classify your workers, but you must also make sure you maintain appropriate workers' compensation and unemployment practices. Misclassifying workers carries serious consequences, so if you aren't sure whether you're following the rules, you may want to get some outside help. PEOs don't usually offer auditing services to double-check employee classification, but they do ensure you don't get into trouble for filing the paperwork incorrectly.
What advantages do PEOs offer businesses?
Small- and medium-sized businesses that have managed all their HR functions by themselves may still save money and hassle by leaning on a PEO to do the heavy lifting.
As mentioned earlier, companies working with PEOs usually get access to a wider variety of insurance and financial products than companies on their own. Because PEOs work with several companies at once, they can spread risk across a larger pool of employees, making them more appealing to underwriters than small businesses with only a few dozen employees. 
Companies may also find it easier to scale more quickly when working with a PEO as opposed to keeping all HR tasks in house. The more people you hire, the more time you must take to onboard workers and the more internal resources you must dedicate to providing a good experience for your teams. With a PEO, you can depend on a standardized, optimized experience that ensures all your workers are legally compliant and happily employed.
In a nutshell: PEOs provide solutions for important concerns like payroll, benefits, and compliance to help employees and their leaders to focus less on fine print and more on working together.
Is Remote a PEO?
Yes! Remote offers both EOR and PEO services to businesses both inside and outside the United States. Whether you want to hire a CEO in Salt Lake City, an engineer in Paris, or a designer in Johannesburg, we take care of the hard parts so you employ the top talent you need in full compliance with local labor laws.
Remote provides a first-class experience to your employees no matter where they live. To learn more about our EOR, PEO, and contractor management solutions, contact us today using the form below.
Build your team,
anywhere in the world.