Meet the new standard in

G

l

o

b

a

l

H

R

G

l

o

b

a

l

P

a

y

r

o

l

l

G

l

o

b

a

l

B

e

n

e

f

i

t

s
Get started and add the MARTIN promo code to get your first employee free for 12 months and 2 months free for any additional employees onboarded during their first year.
Easy self-onboarding
Full local compliance
Low flat pricing
Start employing anywhere
We'll answer any questions you may have, and start onboarding your employees.
Trusted by leaders in remote work
How does it work
A global platform
for distributed teams
Remote makes it easy to onboard, pay, and delight your remote employees and contractors, anywhere in the world.
From salary simulations to data collection and digital contracts, onboard your overseas employees without ever leaving your browser.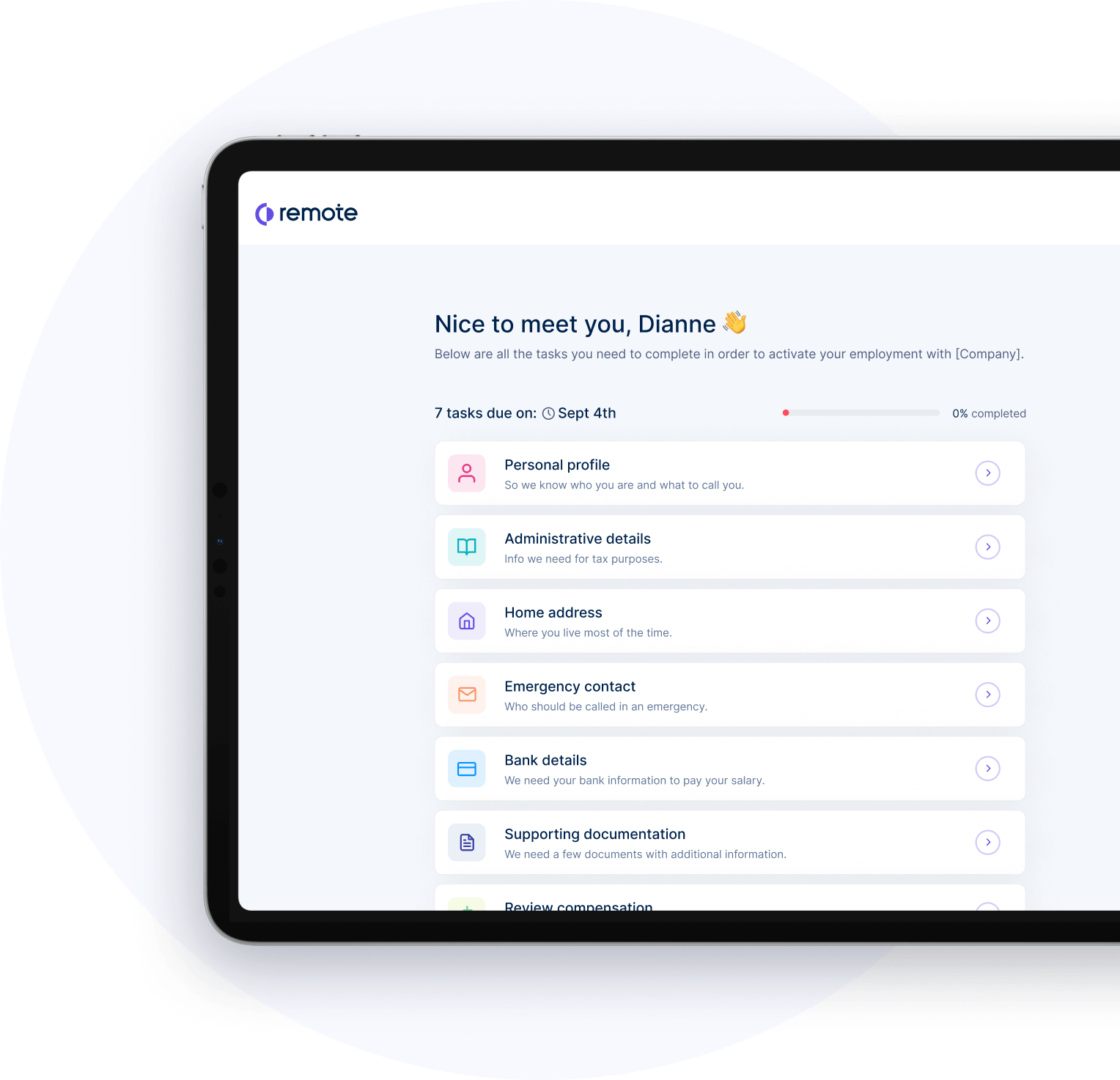 Rigorous local compliance
Mitigate the compliance risks of hiring international employees and contractors through Remote's in-country teams of labor law experts.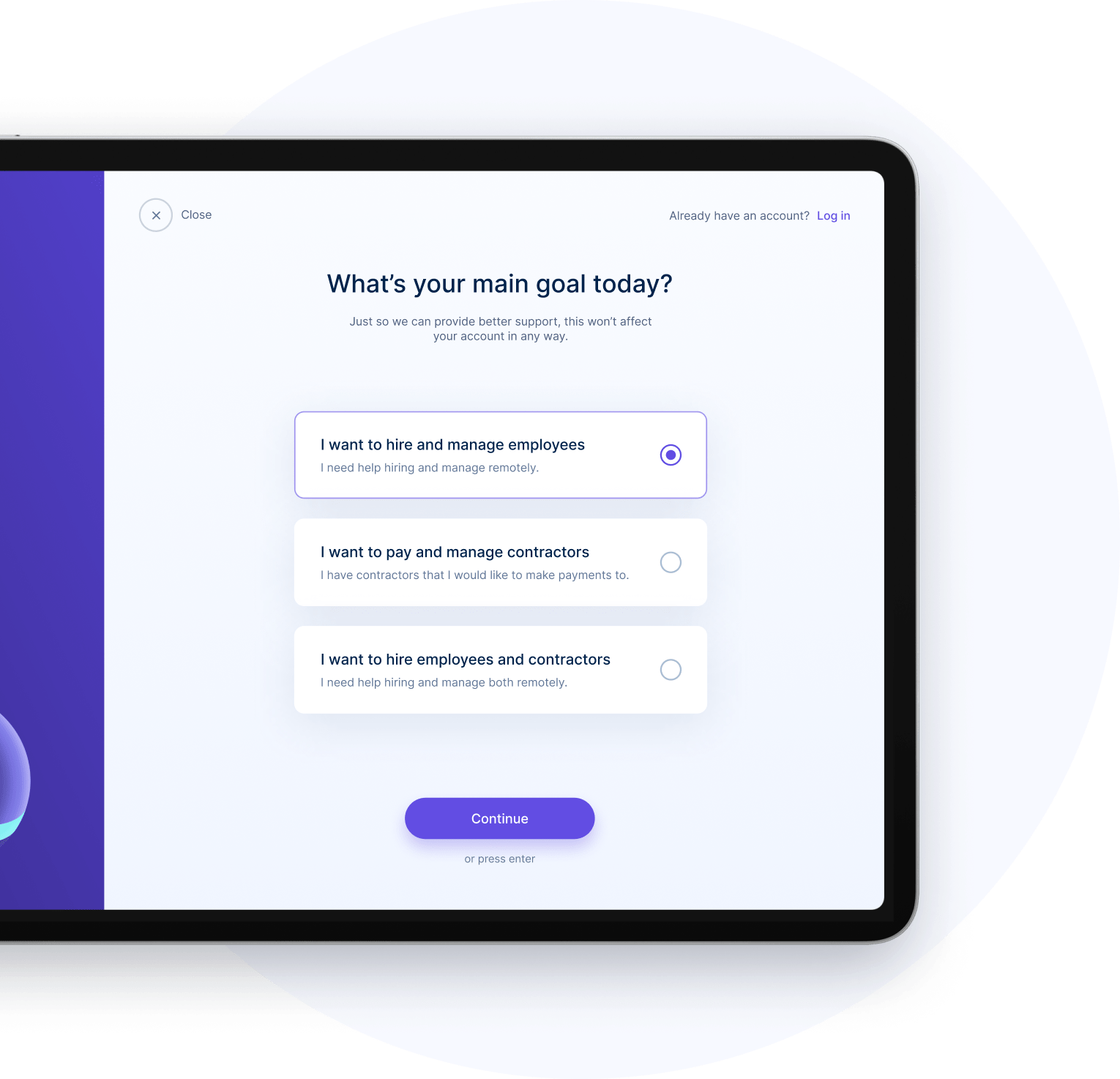 Payroll, benefits, and
documents in one place
Payroll approvals, employee documentation, and benefits management are all accessible centrally through our platform.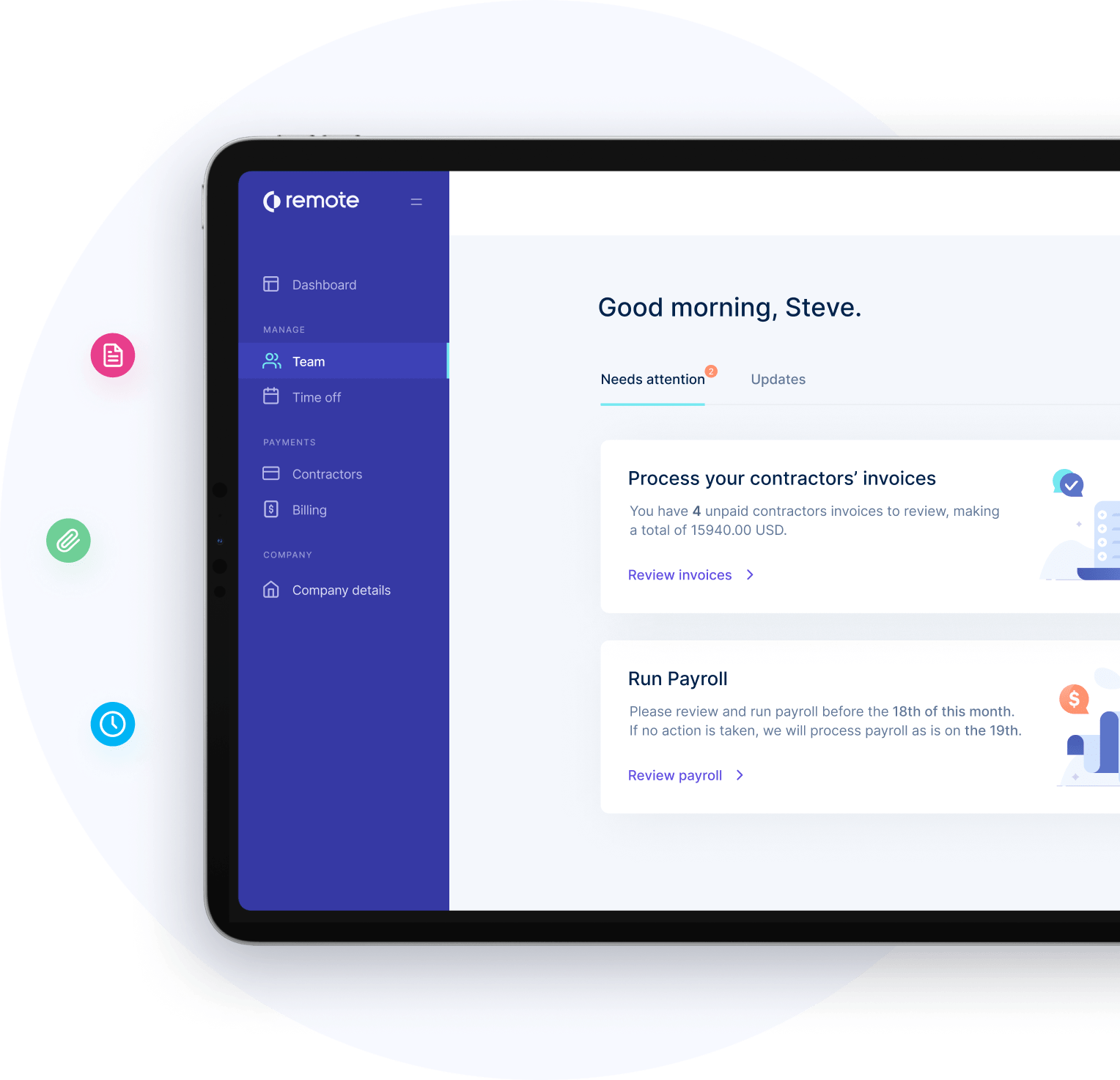 Multiple countries, one
simple invoice
Legal and operational complexities are reduced to one simple invoice for all of your remote employees.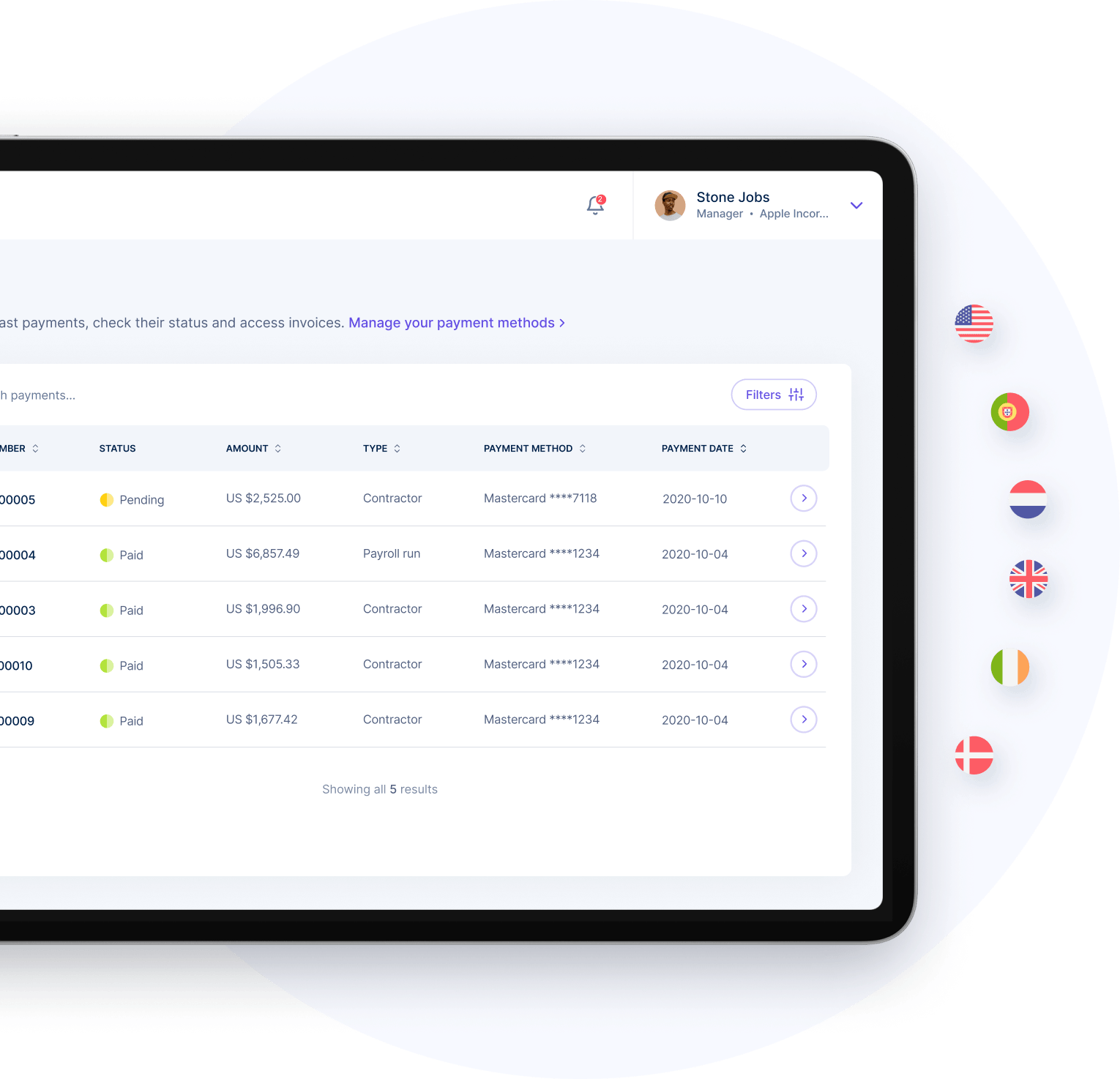 What they say
Global businesses
love Remote
On Deck is a remote-first company looking to work with the best talent, without regard to borders or time zones, and Remote has helped us accelerate those hiring plans. On Deck is driven by a spirit of service to others and we're thrilled to work with a value aligned company like Remote.
We previously wrestled with the fine details of taxes across multiple geographies, work permits, benefits administration, and lots more. Remote has eliminated this complexity so we can focus on scaling quickly.
Remote allows us to effortlessly onboard new employees, safe in the knowledge that we are fully compliant. We are free to select the best candidates available, enabling us to focus on growing our business.
Why Remote
Experience the Remote
difference
Global Infrastructure

Remote owns local legal entities in all our covered countries to offer you the best service and protection in the industry.

Accessible flat pricing

We charge one low price, no matter where you hire, with no hidden fees.

Fully self-serve platform

Employers and employees enjoy fully self-serve onboarding and management tools.

Superior employee experience

From onboarding to offboarding, we give your employees the care and consideration they deserve.

Ironclad intellectual property protection

Remote IP Guard ensures you always retain full ownership of your IP and invention rights.

No minimum employee counts or contracts

Hire one employee or 100 for a month or a lifetime.
Pricing plan
Employ and empower
for one low flat rate
Employer of Record
Hire employees in countries
where you don't have entities
Hire international employees and let us handle local payroll, benefits, taxes, and compliance
Competitive benefits packages tailored to each country
Get support from local HR and legal experts, no third-party delays
Ensure your IP and invention rights are fully protected
Contractor Management
Manage and pay
international contractors
Onboard international contractors quickly and compliantly with localized contracts and guidance on local labor laws
Pay contractors on time in their local currency with zero exchange fees
Automatically generate 1099s for US contractors where required
Automatically approve recurring contractor invoices with one click
Only pay for the contractors you actually work with each month with our Fair Price Guarantee
Global Payroll
Multi-country payroll in countries
where you have entities
Consolidate payroll processing across multiple countries
Ensure compliance with ever-changing local payroll regulations
Generate and access payroll reports by country
Reduce costs by centralizing payroll management
Remote Enterprise
Tailored solutions for
global enterprise
Dedicated support for onboarding multiple employees at once
Dedicated support team to guide you every step of the way
Free consultations with our in-house HR and legal experts
Customized reporting, benefits and payroll administration, and system integrations
Discover how Remote can help you grow your global team.